Protect your business with PACT™
We launched the Professional Accreditation Compliance Team (PACT™) Partner Programme in 2017 to help customers manage the physical risk to their employees and premises from the use of thermal fluid systems. This pioneering approach also ensures compliance with national and international regulatory standards.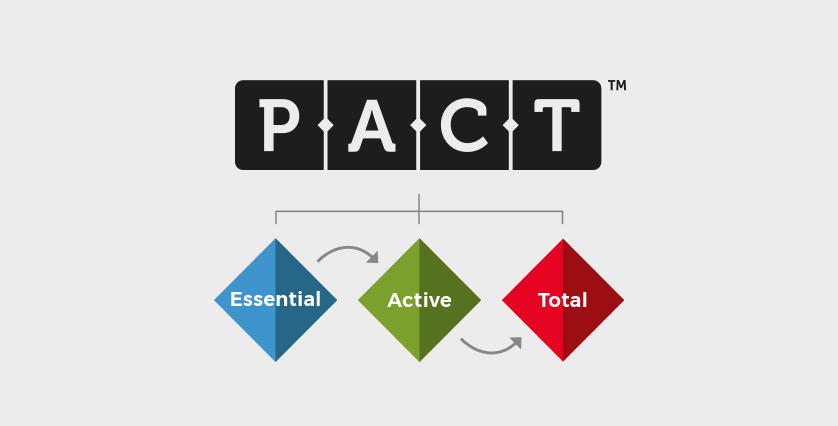 How?
We use our expertise, experience and equipment to identify and trend fluid condition using regular, representative sampling and cutting edge analysis in our purpose built laboratory.
This information forms the foundation of three PACT packages; PACT Essential, PACT Active or PACT Total. Each offering varying levels of support and input depending on your needs.
Benefits of PACT™ membership
Continual improvements in thermal oil risk management
Regular review of procedures
Knowledge building
Full compliance with national and international regulations (including DSEAR & ATEX)
Reduce business risk
Potential reduction in insurance premiums
PACT™ in practice
''TFS has been providing expert advice to Arauco N-A since 2012, helping advance process understanding and risk reduction through a program of knowledge building supported by physical audits. These services have been supplied to eight thermal fluid systems in USA and Canada, and we are in the process of extending the program to a further eight. In addition to knowledge advancement, risk assessment and improvement planning, TFS provides fluid condition assessment, has completed flash point recovery for critical situations and has supported emergency procedure assessment for upset conditions.''
Bruce Prout, Corporate Maintenance, Development Manager at Arauco N-A
PACT™ and training
We have a range of PACT training packages available to help you to manage and eliminate risk of thermal oils in the premises:
Emergency Response
Safety Awareness
Operator
Incident Escalation Prevention
Annual/Biannual Refresher
Engineering Support
To find out how joining our PACT™ Partner Programme could help protect your business, call the PACT team on +44 (0) 1298 815862.